Some reasons to seek care at our office:
Neck or Back Pain, Stiffness or Discomfort
Shoulder, Wrist or Arm Pain
Headaches
Numbness, Tingling or Pain in Arm or Leg
Sports Injuries
Personal Injuries
Carpal Tunnel Syndrome
Childhood Aches or Pains (Neck or Back)
Aches and Pains from/during Pregnancy
Chronic Pain or Muscle Tightness
Stress-related Aches and Pains
Posture Correction
Natural, Drug-free, Non-invasive Alternative to Medicine and Surgery for the Above Conditions
---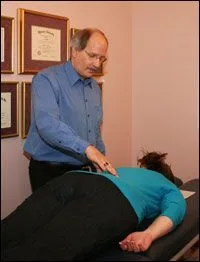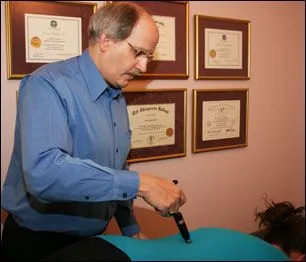 Dr. Miron is highly skilled and trained in the science and art of chiropractic. Whenever possible, Dr. Miron prefers to use gentle techniques that are painless and comfortable, yet still very effective. He specializes in some deep muscle techniques which rapidly and effectively help improve both acute and chronic muscle spasms and associated aches and pains. Supportive therapies such as exercise, stretching, lifestyle modifications, massage therapy, "new technology" physiological therapeutics and LASER therapy* are often recommended to help your progress and improve your stability. Referrals to medical and alternative practitioners are also considered a part of Dr. Miron's conservative and caring approach to restoring, optimizing, and maintaining your health.
Arthritis
Arthritis affects everyone in different ways. In some, joints in the spine, fingers, wrists, shoulders, knees -- even toes -- lose their normal shape and large amounts of fluid and debris fill the joint space. Read More
Sports Injuries
Though there is no such thing as a "safe" sport, highly competitive sports, such as football, weightlifting, gymnastics, and wrestling, pose particularly higher risks of injuries, especially among children. Read More
Headaches/Migraines
Chronic headaches and migraines afflict many Americans. The severity of pain can go from mild and intermittent to episodes of debilitating throbbing, unrelenting agony, as well as nausea. Read More
Whiplash
Whiplash is an injury to the cervical spine, or neck, and occurs when the muscles and other soft tissues are overstretched. Read More
Osteoporosis
Osteoporosis is a gradual disintegration of bone and it can have a devastating impact on the joints and vertebrae of your spine. Read More
Laser Therapy
Laser is a safe, effective, FDA cleared modality d esigned for use in the treatment of a variety of musculoskeletal injuries and conditions. T he FDA states "...Lasers are indicated for the temporary relief of minor muscle and joint pain, arthritis and muscle spasm, relieving stiffness, promoting relaxation of muscle tissue, and to temporarily increase local blood circulation where heat is indicated."